Jamie Lerner
Chairman and CEO
Jamie Lerner joined Quantum in July 2018 as Chief Executive Officer and President. Jamie is responsible for overseeing the day-to-day operations of the business while leading Quantum's multi-pronged transformation initiatives to drive profitability, growth and innovation.
Jamie is a seasoned executive, with more than 25 years of experience developing innovative technology portfolios and leading large, high-performing organizations. Prior to Quantum, he served as the Chief Operating Officer of Pivot3 a leader in hyper converged infrastructure. At Pivot3, Lerner was responsible for field sales, technical support, professional services, supply chain and operations. Before joining Pivot3, Lerner held the position of President, Cloud Systems and Solutions, at Seagate Technology, where he was responsible for Seagate's growth initiatives in cloud computing. Prior to Seagate, he served as Senior Vice President and General Manager of the Cloud and Systems Management Technology Group at Cisco. He also was Founder, President, and CEO of CITTIO Inc., an enterprise system monitoring software company; Senior Software Architect and Product Manager at Platinum Technology (acquired by CA); and, a Senior Consultant at Andersen Consulting. Jamie holds a bachelor's degree in quantitative economics and decision sciences from the University of California, San Diego.
Mike Dodson
Chief Financial Officer
Mike Dodson was named Chief Financial Officer in May 2018. Prior to Quantum, he served as CFO of Greenwave Systems, a global software and managed services company for Internet of Things (IoT) solutions. Before joining Greenwave, Dodson was Chief Operating Officer and Chief Financial Officer at Mattson Technology, Inc., an international semiconductor process equipment manufacturer, from 2012 - 2017. Prior to his tenure at Mattson, Dodson served as Senior Vice President and Chief Financial Officer at DDi Corp., a provider of printed circuit board engineering and manufacturing services. Before joining DDi, Dodson served as the CFO for three global public technology companies and Chief Accounting Officer for an S&P 500 company. Dodson started his career with Ernst & Young.
John Hurley
Chief Revenue Officer
Prior to Quantum, Hurley led multiple client segments at Cisco, including his most recent role as vice president, global commercial segment, where his team was responsible for driving the multi-billion dollar commercial business. Hurley also spent several years overseeing Cisco's service provider business that delivered billions in sales through a strong network of sell to and sell thru partnerships. Additionally, Hurley led transformational enterprise relationships with Cisco's largest enterprise customers in aerospace and automotive.
Hurley's other career highlights include serving as Dell Technologies' area vice president, Midwest Global / Corporate Business Group, where he led regional sales directors and their teams to support multiple Fortune 100 customers. He also held leadership roles at transformational early-stage software companies, where he helped drive the businesses to successful acquisitions by industry leaders Microsoft and HP.
Brian Cabrera
General Counsel and Chief Compliance Officer
Brian joined Quantum in April 2021 as General Counsel and Chief Compliance Officer. He is a seasoned Executive and General Counsel who brings over 25 years of legal experience to our organization. A senior tech-industry executive from Silicon Valley, Brian recently served as Assistant U.S. Attorney in the Criminal Division of the Northern California Federal prosecutor's office. Prior to that appointment, Brian was the Senior Vice President & General Counsel for NVIDIA, a Fortune 500 company, where he was responsible for legal, compliance, cybersecurity, physical security, and governmental and regulatory matters. With a background in software and technology, he has held several notable positions at industry-leading companies, including Synopsys, Inc., Callidus Software, PeopleSoft, Netscape Communications, and Silicon Graphics, bringing a breadth of knowledge to support Quantum's future growth.
Brian has been a member of the Congressional Hispanic Caucus Institute Advisory Committee, as well as President and Executive Committee member of the Law Foundation of Silicon Valley. He is a Senior Fellow with the American Leadership Forum - Silicon Valley, has been a guest lecturer at Stanford Law School, and is on the Dean's Committee on Legal Education at USC Law. Brian holds both a Bachelor's and Master's degree from the University of Southern California, as well as a Juris Doctorate from the USC School of Law.
Rick Valentine
Senior Vice President & Chief Customer Officer
Rick Valentine joined Quantum in January 2021 as Senior Vice President & Chief Customer Officer. Rick brings more than 35 years of experience in advocating for customers and transforming teams to deliver great customer outcomes. Prior to Quantum, Rick served as Chief Customer Officer for Silver Peak Systems, a global leader in SD-WAN technology, and was instrumental in Hewlett Packard Enterprise's acquisition of Silver Peak earlier this year. Prior to Silver Peak, Rick served as Chief Customer Officer at Symantec Inc./Veritas Software, leading customer success for the technical support software portfolio spanning customers across 11 global locations and more than 15 languages, including a team of 1,800 worldwide associates. He has also held various executive roles at Intuit, Sage Software, and Automatic Data Processing (ADP).
Brian Pawlowski
Chief Development Officer
Brian Pawlowski joined Quantum in December 2020 as Chief Development Officer. Brian is a distinguished technologist with over 35 years of experience in building technologies and leading teams at global technology companies, such as Sun Microsystems, NetApp, and Pure Storage. Brian previously served as vice president and chief architect at Pure Storage, where he focused on improving user experience for their all-flash storage platform. He also served as CTO at storage pioneer NetApp, where he joined as employee #18.
Brian began his career as a software engineer for several well-known technology companies, including Sun, where he drove technical analysis on alternate file system technologies. Brian served on the Board of Trustees for the Anita Borg Institute for Women and Technology and was a Board member at the Linux Foundation. Brian studied computer science at Arizona State University and studied physics at the University of Texas at Austin and MIT.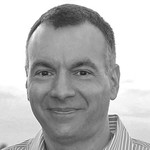 Bruno Hald
Vice President/General Manager, Secondary Storage
Bruno Hald has been with Quantum for over 25 years. He leads the engineering teams for tape automation, DXi and platform development.
Bruno is a seasoned engineering leader, with more than 25 years of experience in the data storage industry. He has been part of three different storage companies that have gone through a series of acquisitions to finally in 2006 integrate into Quantum. He has helped develop and launch many successful storage platforms throughout his career that generated significant revenues for the companies he worked for. Bruno holds a bachelor's degree in Computer Engineering and a master's degree in Business Administration.
Dave Clack
General Manager, Cloud Software & Analytics
Dave Clack joined Quantum in 2020 as General Manager, Cloud Software & Analytics, as part of the acquisition of Square Box Systems, makers of the CatDV Asset Management Platform.
Dave is an entrepreneurial business leader with a track record of using technology to transform and disrupt markets. Until its acquisition, Dave led Square Box, makers of CatDV Media Asset Management products, helping creative professionals make incredible video and audio content, optimize media workflows, and manage the exploding demand for high-quality video content. Dave has advised several start-ups and established businesses on marketing, strategy, and growth.
Before Square Box, Dave led the technology team at LMAX, an award-winning, low latency, FX, and derivatives exchange. Dave was instrumental in creating this groundbreaking venue, disrupting a damaged industry, at the leading edge of agile and lean software techniques.
Dave's early career covered the full gamut of software engineering, consulting, project, program, and service management. He's worked across various industries and sectors for many household names, including McAfee, Deutsche Bank, Jardine Lloyd Thompson, Rolls Royce, Bentley, Land Rover, Ford, Unipart, Legal and General, Hiscox and HSBC.
Dave holds a Bachelor's degree in Physics from Imperial College, University of London.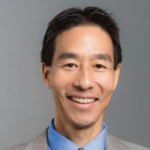 Ross Fujii
General Manager of Emerging Markets and Product Marketing
Ross Fujii joined Quantum in June 2021 as General Manager of Emerging Markets and Product Marketing.
Ross has been instrumental in major global marketplace transformations throughout his career. Having held key leadership positions in both start-ups and large, established corporations, his breadth of experience spans engineering, architecture, strategy, product management, business development, technology alliances, project management, and services.
Before joining Quantum, Ross most recently served as Vice President of Engineering and Alliances at SolarWinds, where he was charged with providing the enterprise market with customer-centric, modern data management solutions. He previously served as the Vice President of Management and Analytics Software for Seagate Technology, where he built a new software organization. Prior to Seagate, Ross also held a variety of executive positions at Cisco, where he drove company solutions for cloud automation and providing software-as-a-service.
Ross received his Bachelor of Science in Electrical Engineering from the University of Michigan.
Greg Wade
Vice President, Advanced Engineering
Greg Wade joined Quantum in August of 2011 with the acquisition of Pancetera Software. Greg and his team are responsible for incubating new product ideas and bringing them to market. Their charter is to increase market share and develop new market opportunities through innovation.
Greg is an experienced executive with more than 30 years of experience in data storage and storage startups. Prior to joining Quantum, he was founder and Vice President of Engineering of Pancetera Software a storage startup focused on Virtual Machine backup. He was an early employee of both Legato Systems and Data Domain where he held various engineering and leadership positions. He holds a BSCS degree from San Jose State University and a Master's degree in Engineering Management and Leadership from Santa Clara University.
Eric Isom
Vice President, Supply Chain
Eric joined Quantum in November 2021 as Vice President of Supply Chain. Eric brings 25+ years of broad supply chain experience, managing everything from operations to developing strategic supplier technology engagements. Eric has deep experience with supply chains, factory operations, engineering, M&A business strategy and integration, and relationship management and has led large, highly cross-functional teams to execute strategic projects. Previously, Eric was with Seagate, where he held multiple leadership roles managing global operations and the supply chain and developing strategic supplier technology agreements. Having managed operations in China and contract manufacturing facilities in Mexico, China, Singapore, and the U.S., Eric brings a global perspective and gratitude for every site and person in the worldwide supply chain. Eric holds a Bachelor's degree in Environmental Engineering from Michigan Technological University.
Jamie Girouard
Chief Human Resources Officer
Jamie Girouard is an energetic and passionate industry thought leader focused on implementing innovative ideas to elevate the employee experience at Quantum. As Chief Human Resources Officer, Jamie is responsible for setting the company's global human capital strategy and identifying new methodologies that drive cultural transformation and enhance team and company performance.
Jamie joined Quantum in 2015 and has more than 15 years of Human Resources experience. Jamie's areas of expertise include total rewards, executive and international compensation, employee wellness, organizational effectiveness, data analytics, leadership development and change management.
Jamie has held positions as both an external consultant and as an internal advisor for privately and publicly traded companies. Prior to Quantum, she spent much of her career at TransUnion LLC, and Arrow Electronics.
Jamie has a Master's degree in Industrial and Organizational Psychology from the Chicago School of Professional Psychology and a Bachelor's degree in Psychology from Colorado State University.
Outside the office, Jamie is the Executive Director for an all-volunteer non-profit organization that helps transition retiring thoroughbred racehorses into new careers. Jamie is a passionate equestrian herself who trains and competes in the sport of Eventing.
Natasha Beckley
Chief Marketing Officer
Natasha Beckley is the Chief Marketing Officer for Quantum. In this role, Natasha is directly responsible for Quantum's brand and marketing strategy, partnering with teams across the organization to drive awareness, demand and growth.
Natasha has extensive experience in the industry, leading transformation with an emphasis on data-driven marketing, customer experience and integrated planning. Natasha joined Quantum in 2004, and previously held marketing roles at Sony, AppliedMicro, JNI Corp as well as agency-side positions serving Fortune 500 companies, such as Charles Schwab and Symantec, through to startups. Natasha holds an MBA from San Diego State University and a Bachelor of Science in Management from the University of Wales.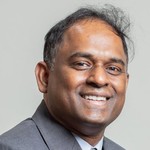 Appaji Malla
Senior Director, Corporate Strategy & Corporate Development
Appaji is a seasoned product-management executive with more than two decades of experience in high-tech markets with expertise in storage, networking, and cloud technologies. He is responsible for Quantum's corporate strategy, and product and services management. Prior to Quantum, he worked in product roles at Seagate, Cisco, and HPE. He holds an MBA from University of California at Berkeley, and a Master's in Computer Science from Iowa State University.
Eric Bassier
Senior Director, Product Marketing
Eric Bassier leads product and technical marketing at Quantum, he and his team are responsible for driving Quantum's product and go-to-market strategy globally.
Eric has over 18 years of experience designing, managing, and marketing enterprise storage products, and his writing has appeared in Wired, Business Solutions, Data Center Post, Data Center Knowledge, and more. Follow him at @ericbassier.
Jeff Mulder
Senior Vice President, Operations
As Quantum's Chief of Staff, Jeff is responsible for the promotion and implementation of Quantum's global strategy and organizational vision. Joining Quantum as Senior Director of Program Management and Product Test in 2006, upon Quantum's acquisition of ADIC, he brings over 20 years of experience in systems integration, quality assurance and program management. Recently, he drove Quantum's new product introduction and served as Chief Transformation Officer in early 2018 before being promoted to Chief of Staff.
Prior to joining Quantum, Jeff managed Program and QA functions at ADIC, where he spent three years in various leadership positions. Previously, he held systems integration and development positions in the telecommunications industry.
Shahid Khan
Chief Information Officer
Shahid Khan joined Quantum in November 2018. He leads the Global IT organization for Quantum and is responsible for its strategy & vision.
Shahid has over two decades of experience transforming IT teams and deploying enterprise solutions around the globe. He has extensive experience working with international teams dispersed in multiple locations and enterprise solutions for ERP, logistics, manufacturing and warehousing. Prior to Quantum, Shahid served as CIO for Mattson Technology, where he was instrumental in successfully transforming the global infrastructure and redeploying the SAP ERP solution. Before Mattson, Shahid served as Global Head of IT for a software developer Lohika Systems (now part of Altran). At Lohika Shahid re-built the global IT organization in Eastern Europe and USA and deployed solutions to align IT with the business to achieve the highest levels of customer satisfaction and productivity. Shahid was also Founder and CTO of Intalect, a manufacturing execution control systems startup; Head of world-wide IT for Telegent; Senior Director of IT Asia Pacific and US West & Mexico for Celestica; and Head of IT for IMS. Shahid Studied Computer Science at Oregon State University.
Lewis Moorehead
Chief Accounting Officer
Lewis Moorehead joined Quantum as Chief Accounting Officer in October 2018. Prior to joining Quantum, he was the Director of Finance, Accounting, and Tax at Carvana, Co., a publicly traded online retailer. Prior to his tenure at Carvana, he served as Managing Partner at Quassey, an investment firm. While at Quassey, he also served as Vice President of Finance and Principal Accounting Officer at Limelight Networks, a NASDAQ-listed global content-delivery network and SaaS provider. Prior to Limelight Networks, he held various executive finance and accounting leadership positions. Lewis began his career with PricewaterhouseCoopers.